Essential Equipment for Festival Vendors: Booth Basics (Tent, Table, Chairs, oh my!)
|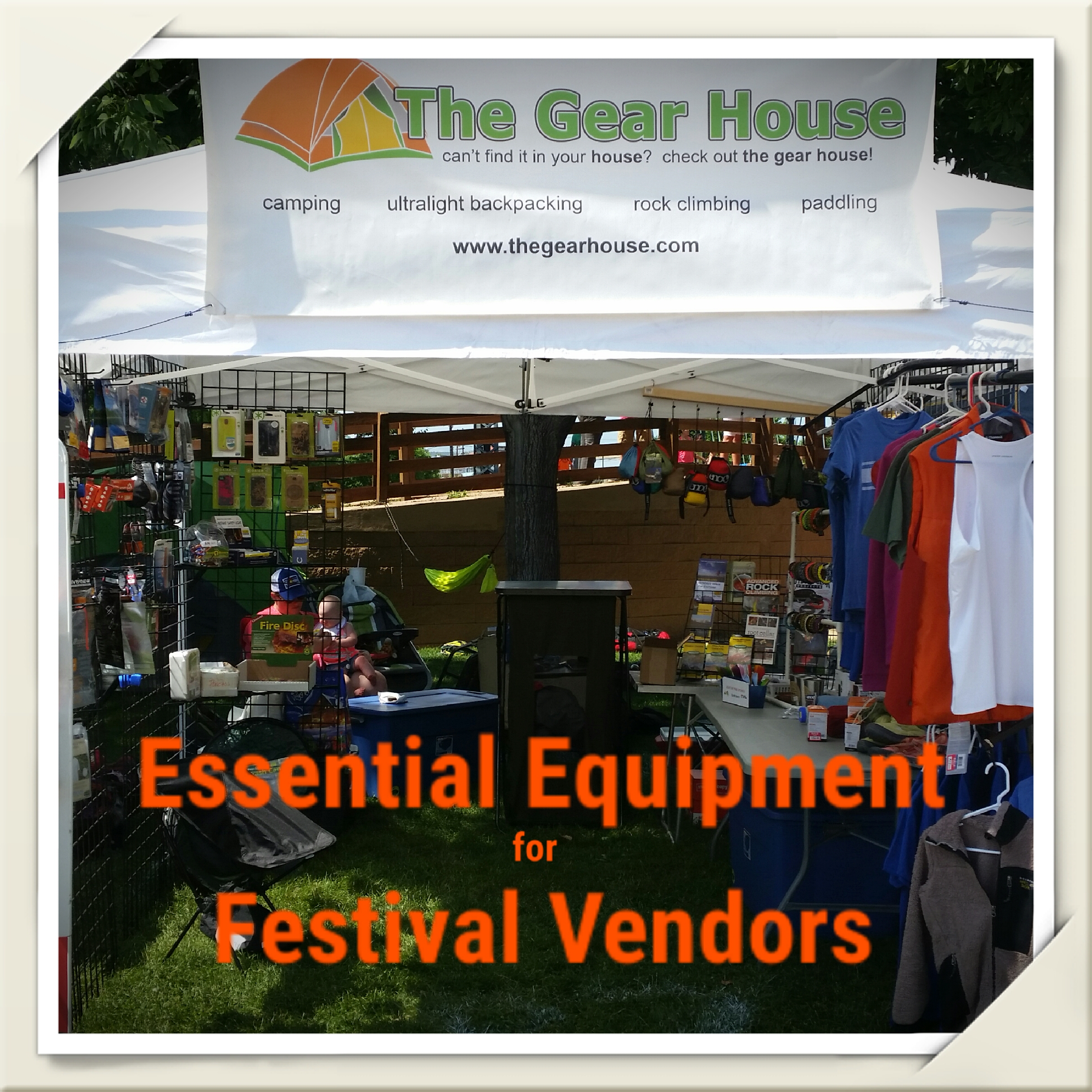 One of the (many) ways I am building my business, and have been for a number of years now, is by being a vendor at festivals and events. While the majority of my business is online through our e-commerce store and eBay/Amazon, getting out and vending at events really lets me reach customers that would have not found my business otherwise. Besides the jump in sales it creates, there are opportunities to create long term customers, help a potential customer make an informed decision, and advertise my business.
So, in my Essential Equipment for Festival Vendors series, the next topic I wanted to discuss are Booth Basics. When you sign up as a vendor for an event, you are most likely just going to get the space and when you show up, you are expected to have with you anything and everything that you need and nothing will be provided. Sometimes event management companies will also rent out canopies, chairs, etc or provide you a rental company you can go through. But if you are going to be serious about this business and continue to be vender at events, it is best to have your own supplies. Here are what I recommend:
A Quality Tent or Canopy
Most outdoor events are going to sell vending spaces in 10 ft x 10 ft areas, so you should get a canopy or tent that is 10×10. This lets you fit right in your assigned space and also maximize the amount of room you are paying for. You don't want to have an 8×8 canopy and not be able to utilize all the space because your walls and the canopy structure cut off your area. Maximizing the full 100 sqft that you can also makes your booth space feel much bigger, especially if you are utilizing tables for your displays and merchandise.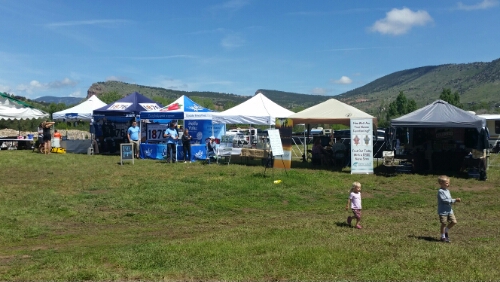 Over the years, I've tried a number of different brands and types of canopies, but all are the "quick setup" type that come in a large roller bag with a metal frame and you pull it apart to expand the frame and then push up the legs to create the height. Currently, I've been using an E-Z Up tent that I bought at Sam's Club, but you can find them other places too including online, sometimes for a good price. I've used the Ozark Trails brand from Wal-Mart and Quest brand from Dicks Sporting Goods. When buying a canopy, there are 2 things to consider: 1) Buy one with straight legs. If you guy a slanted legged canopy, then the legs will extend past your assigned 10×10 space which can be a pain when you are bunched in next to other vendors, and 2) Buy a canopy with a dome/pointed top, not something with a fairly flat roof. This will help with ventilation, provide extra vertical space for displays, and also help cut through the wind in case of high gusts.
The 'cheaper' canopies from Wal-Mart and other stores are good if you just want to try out vending or need a canopy for the beach, but once a few high wind gusts roll through it will quickly collapse your canopy. So it is worth the investment to purchase a heavier & higher quality canopy.
Folding Tables
The easiest way to display your merchandise is to lay it out on a table and if you are selling something like jewelry or small goods, tables can be great. In a 10×10 you can easily fit a few tables to show your goods. Because of the amount of camping & outdoor gear that I take to events, I only use 1 or 2 tables in my booth, but then use a lot of grid wall displays to take advantage of all 7-8 feet of vertical space in my booth. Plus using something like grid wall frees up space in my booth and allows more people to browse rather than being crowded around tables. If you are going to use tables, I definitely suggest folding tables vs non-folding tables. Depending on the size vehicle you have, the folding tables take up less room and can be had for around $40 at Walmart and they are pretty good quality. A 6 foot folding table is much easier to handle then an 8 foot non-folding table.  I'll get more into the grid wall that I use in another post in more detail.
Chairs
You will have some down time at your event and probably just get tired from being on your feet all day to it is a good idea to bring a chair or two depending on how many people are coming with you. Many people bring the folding banquet type of chairs which are fine but I prefer the 'camping' style of folding chairs that fold up small into a bag. They are much more comfortable than a banquet folding chair, coming in various sizes/colors and include cup holders! I mean, come on, you've got to have a place for that ice cold beer you're enjoying while being outside all day and making money!
Stay tuned for future posts on my festival/event essential equipment for vendors. More great stuff to come!