Dead Horse Point State Park, Utah – Trip Report
|
When we were planning to hit some national parks in Utah, but also travel with our dog, it was hard to decide what to do. Since dogs are not allowed on the trails in National Parks and we knew we would be getting into Moab earlier than we could check into our campground, we needed somewhere to stop for a bit with the pup. That's where Dead Horse Point State Park came into play.
While a little bit out of the way from Moab and the main attraction of Arches National Park, Dead Horse Point gives some amazing views and a chance for the dog to stretch his legs after being jammed in a car for 5 hours.
Wondering where the name for the park came from? Here's what the Utah State Park website has to say:
Dead Horse Point is a peninsula of rock atop sheer sandstone cliffs. The peninsula is connected to the mesa by a narrow strip of land called the neck. There are many stories about how this high promontory of land received its name.

According to one legend, around the turn of the century the point was used as a corral for wild mustangs roaming the mesa top. Cowboys rounded up these horses, herded them across the narrow neck of land and onto the point. The neck, which is only 30-yards-wide, was then fenced off with branches and brush. This created a natural corral surrounded by precipitous cliffs straight down on all sides, affording no escape. Cowboys then chose the horses they wanted and let the culls or broomtails go free. One time, for some unknown reason, horses were left corralled on the waterless point where they died of thirst within view of the Colorado River, 2,000 feet below.
We didn't have a bunch of time to spend in the park as we wanted to checked into our campground and hit the grocery store, but we did do a drive of the park plus check out some of the overlooks of Dead Horse Point. Here's a few pictures from our quick visit.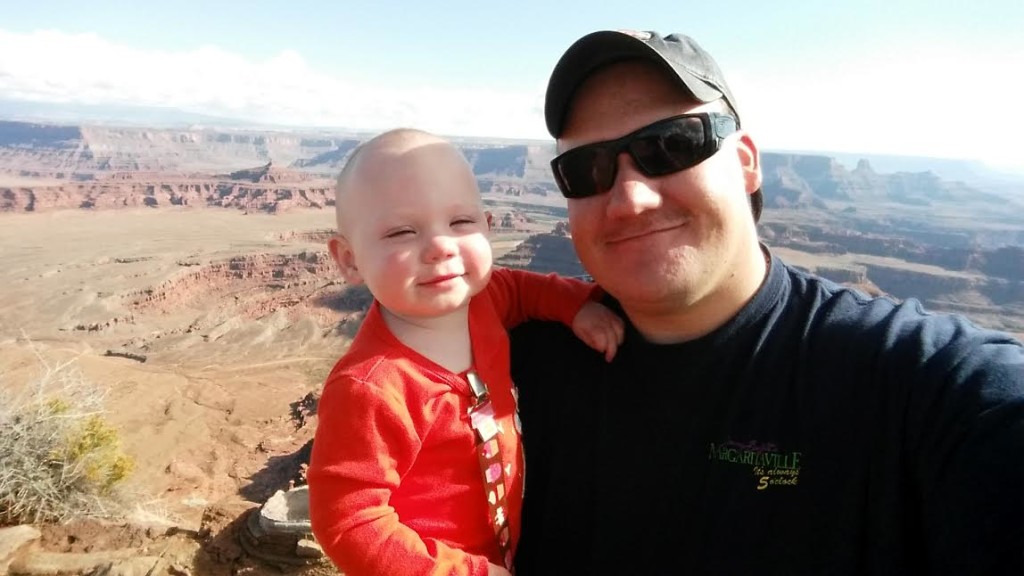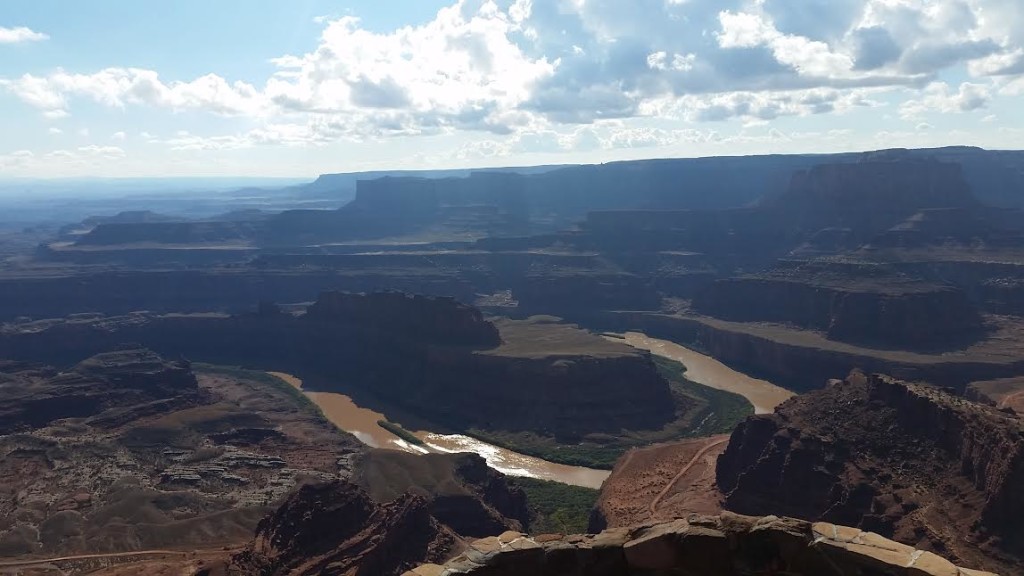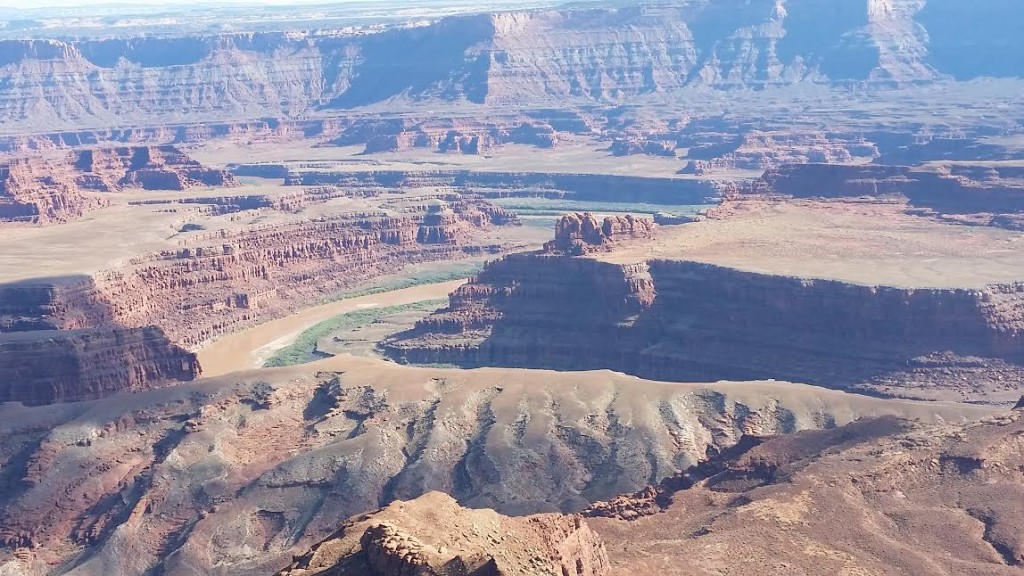 Getting There:
From Moab, head 9 miles northwest on US 191 out of town (as if going towards I-70) and hang a left on Utah 313 for 23 miles until you see signs for the park.
Park Fees:
Day Use:$10 per vehicle
Utah state Parks are also valid
Camping is also available!