BOLO: Fingerlings – Interactive Baby Monkey Finger Toys
|
If you are like me and missed the boat on the early high dollar sales of the Fingerlings toys, there is still time to make some money in 4th Quarter with these.
These things are interactive monkey toys that wrap around your finger or other straight things (poles, pencils, etc). That's about all I know about them, haha. What matters is that they are money makers! As happens with most toys that go crazy like these, they have become restricted on Amazon for sellers who had not already sold them. But they are still selling for just as much on eBay and sometimes more when you start bundling them together.
In brick and mortar retail stores, they cost between $14-$16 and come in a range of different styles/colors, 6 in total I believe. But, good luck finding them! If you do find them, buy them all and get them listed!
On Amazon, sellers have them listed for anywhere between $27-$39 depending on color and whether a Prime offering.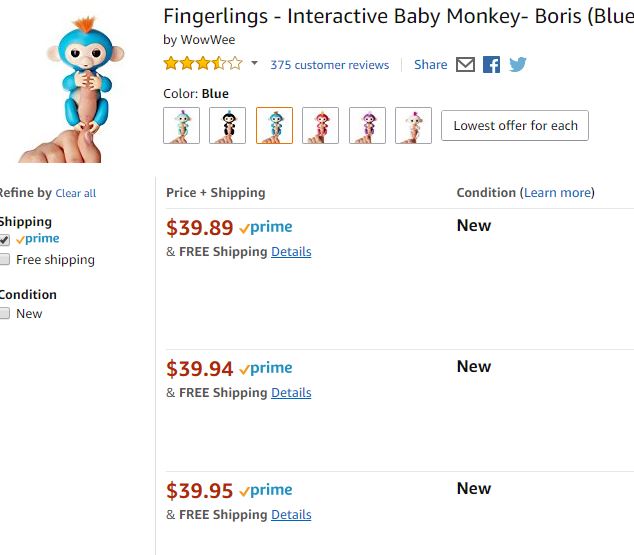 On eBay, the money is as good, but it is still good. They are selling for anywhere from $25 and up, again, depending on color and if multiple in a lot.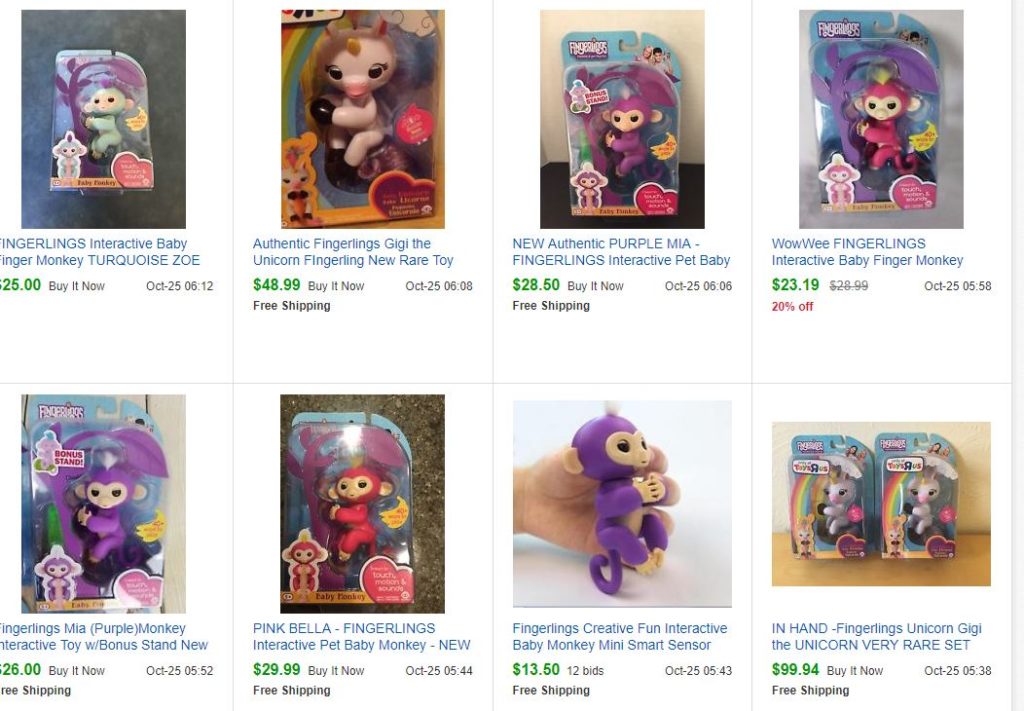 It looks like the rare, hardest to find is the Unicorn Fingerling, so if you come across one of those, you can fetch close to $50 for it. Not a bad return on investment! These are one of the hottest toys for this holiday season/4th Quarter, so keep your eyes peeled.
According to the Fingerlings website, the major retail stores carry them – Target, Walmart, Toys R Us, Best Buy, Game Stop, Barnes & Noble. Some stores have them hanging on racks and some are just sitting on shelves, so you will have to keep your eyes peeled. I passed by them at Target one day and then when I went back 2 days later to get them they were gone…so they are moving quick.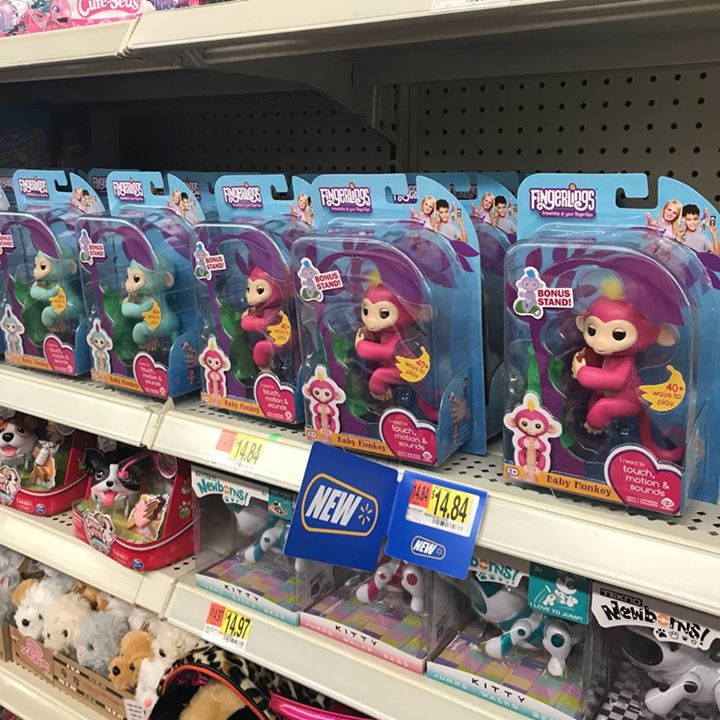 When hunting for this BOLO (Be On The Look Out), look in the same aisle as Hatchimals and the other little pet toys. If the store carries them, you should find the empty shelf space for where they should be. Then you know where to look next time you are in that store.
Happy hunting!