eBay Sale of the Week: Starbucks Collector Series Coffee Mugs
|
Following up on the other week's Amazon FBA Sale of the Week, I thought I would share a nice little eBay sale I had a couple weeks ago.
Starbucks Coffee mugs have always been a collectors item, even the generic ones, since the brand has such a cult following. However, they have also released a number of Collector Series mugs that feature different cities. Some of these can bring big money for rarer mugs like International cities going for upwards of $200, yet many common ones will consistently sell for $35+. The best part is that these can usually be found for so cheap!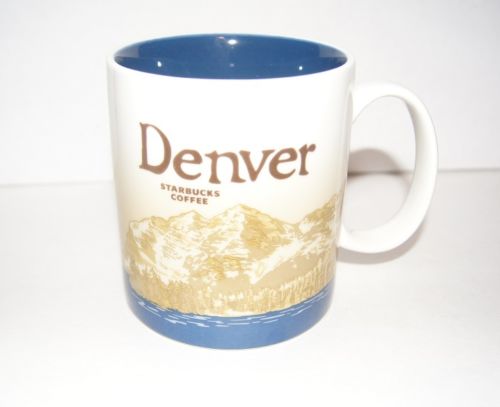 This was the first Collector Series mug I had come across, and not surprisingly it featured Denver. I popped into a Salvation Army in Boulder to take a quick look around and this mug was sitting on the shelf. It was dated 2009 on the bottom.
The best part was the price! A wildly expensive $0.39…yes, 39 cents. So with sales tax I spent 42 cents on the mug!
After searching the completed and sold listings on eBay for the same mug, I decided to shoot a little high of a price at $44.99 and see what happened. Since I barely had anything invested in it, I didnt mind if it sat for a while. After 2 weeks, I lowed it down to $39.99 with still no action but a few watchers. On the 4th week that I had it listed, I got an offer for $34.99 and accepted it.
Shipping cost me about $5 bucks and not surprisingly, stayed local and was only shipped to someone in Denver.
Here's how the profit works out:
| | |
| --- | --- |
| Item Cost | $0.42 |
| Estimated Time Invested | $5.00 |
| Total Cost | $5.42 |
| | |
| Sale Price | $34,99 |
| Less Shipping | $5.09 |
| Less eBay & PayPal Fees | $4.46 |
| Total Received | $25.44 |
| Less Cost | -$5.42 |
| Total Profit | $20.02 |
Not too bad for an investment of less than a dollar!