eBay Sales Update – What's Been Selling!
|
It's been forever since publishing a post, so I thought I would put together a quick on on some of the things that have been selling on eBay lately.
Courtney cleaned her closet out not too long ago and that meant most of the clothes are going on eBay. Her Lularoe collection is out of control, of course, but I've been selling what she didn't want any more and leggings and shirts have been moving pretty decently. Here's a snapshot of some of the leggings that sold a few weeks ago when I first got about a dozen pairs listed.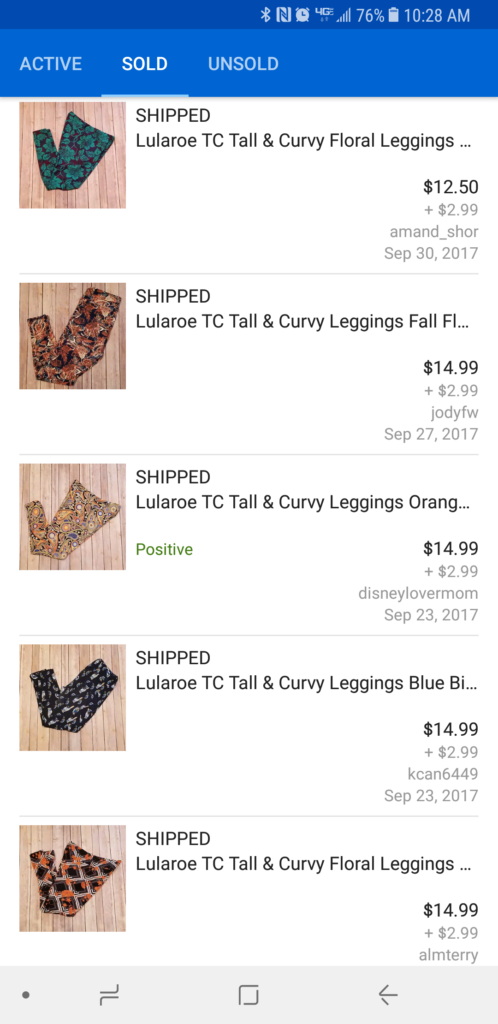 Keep in mind, when new from a consultant, the leggings are usually $25 unless a person is running a sale. So I figured it I can list for $14.99 plus shipping and sell for above $12 at Best Offer, then I am happy.
I haven't been able to hit the thrift stores much lately, so I haven't had many good flips from #Goodwill or #SalvationArmy but do have some clothing from them that still needs to be listed and should sell soon.