Wowzers those leaves are bright! Fall Leaf Viewing In Colorado
|
This past weekend was probably prime time for heading into the foothills and checking out the checking out the Aspen tree colors. Going from green to a bright gold speckled across the mountain sides was just beautiful.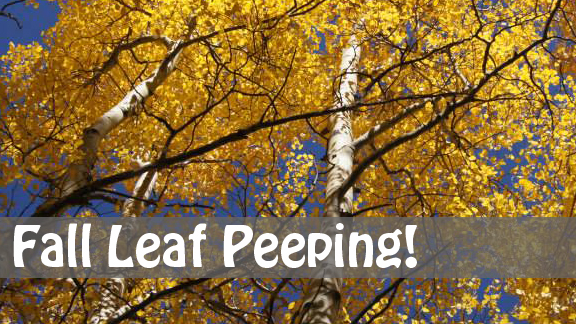 We headed up to Rocky Mountain National Park first to see how the leaves were turning in the park and were not disappointed, of course mixing the changing colors in with the Elk bugling going on in the park, it was crowded. Signs advised that all the parking lots were full and suggested coming back after 2 PM if you wanted to get up to the Bear Lake and Glacier Gorge areas. We stayed lover in the meadows areas and enjoyed stomping through some of the enclosures filled with Aspens and then hitting some of the prime golden spots along with everyone else.
After finishing up in the park and grabbing lunch in town, we took the longer route home by driving the Peak to Peak Highway from Estes Park to Nederland and were not disappointed with the colors. With plenty of places to pull over for pictures and great views, it was a great ride home through the mountains. One spot was packed full of cars on each side of the road and then in the middle of it all were a couple kids selling lemonade! Talk about teaching your kids to take advantage of a situation and crowd – I sure hope they made some money this weekend!
Here are some of the many pictures were took from the park and the drive home.